body { background-color: #FFFFFF; font-family: arial, sans-serif; font-size: 16px; text-align: center; } #afwpagewidth { width: 950px; margin-right: auto; margin-left: auto; text-align: left; } #header { width: 100%; margin-top: 0px; border: 1px solid #FFFFFF; overflow: auto; } #leftcell {width: 33%; float: left; border: 1px solid #FFFFFF;} #centercell {width: 33%; float: left; text-align: center; border: 1px solid #FFFFFF; } #rightcell {width: 33%; float: left; text-align: right; border: 1px solid #FFFFFF; } #leftrightbinder {width: 100%; margin-bottom: 30px; overflow: auto; border: 1px solid #FFFFFF; } #left { width: 500px; min-height: 900px; padding: 17px; float: left; border: 1px solid #FFFFFF; } #left p {margin-top: 0px; } #right { width: 375px; height: 100%; min-height: 900px; padding: 17px; float: left; margin-left: 0px; border: 1px solid #FFFFFF; } #right p { color: 1A1A1A; font-family: arial, "sans serif"; font-size: 16px; } #right p a:link { font-family: arial, "sans serif"; } #right p a:visited { font-family: arial, "sans serif"; } #right p a:hover { font-family: arial, "sans serif"; } #right p a:active { font-family: arial, "sans serif"; } A:link { color: blue; text-decoration: underline; font-size: 16px; font-weight: normal; } A:visited { color: #000066; text-decoration: underline; font-size: 16px; font-weight: normal; } A:active { text-decoration: underline; font-size: 16px; font-weight: normal; } A:hover { color: #999999; font-size: 16px; font-weight: normal; } h1 { color: #152D6A; margin-top: 35px; margin-bottom: 45px; font: normal 32px Impact, "Arial Narrow", sans-serif; text-transform: uppercase; text-align: center; clear: both; } h2 { color: #333366; font-family: arial, sans-serif; font-size: 1.5em; margin-top: 20px; margin-left: 0px; overflow: hidden; padding-top: 0px; } h3 { color: #333366; font-family: arial, sans-serif; font-size: 1.2em; margin-top: 10px; margin-left: 0px; overflow: hidden; padding-top: 0px;} p { color: 1A1A1A; font-family: georgia, serif; font-size: 16px; } p a:link { font-family: arial, serif; } p a:visited { font-family: arial, serif; } p a:hover { font-family: arial, serif; } p a:active { font-family: arial, serif; } .arial { color: #000066; margin-left: 5px; font-family: arial, "sans-serif"; font-size: 16px; } .georgia { color: 1A1A1A; font-family: georgia, serif; font-size: 16px; } #pictures { width: 90%; margin: 0 auto; overflow: auto; border: 1px solid #999999; padding: 1%; } .onethird { float: left; width: 28%; padding: 15px; border: 1px solid #FFFFFF; overflow: hidden; } .onethird img { width: 98%; height: auto; } #form { clear: both; width: 98%; margin: 0 auto; text-align: center; padding-top: 70px; border-radius: 1em; border: 1px solid #999999; }
Remarks Block EPR Bullets
- Mng'd 2 intel sharepoint sys; streamlined pgm & functions/94 products--ensured Jt/CAF info--promo deserved
- Instrumental in startup of $51M pylon upgrade; contract on time/schedule--B-52 weapons capability enhanced
- Facilitated first Christmas tree lighting ceremony; organized band/food/logistics--300 attendees--promote now!
- Creative problem solver adapted to changing conditions; enhanced unit cohesion and mission accomplishment
- Donat'd $200 of personal hygiene items to nursing home; provided elderly w/essential supplies--upgraded QoL
- Benevolent; contributed $75 of food items to ND Boys & Girls Ranch--cultivated goodwill w/local community
- Mature leader; won't compromise standards, enforced highest AETC standards of conduct
- First-rate leader; effectively disperses organizational policies/procedures--encourages subordinates to follow
- Outstanding SNCO with can-do attitude; always willing to execute challenging tasks with greater resonsibility
- Impeccable RWP mgmt; created rpts; processed/mng'd 8K+ hrs; 98%comp rate--smashed Hickam's 80% goal
- Performs beyond all expectations everytime--ambitious take charge attitude--SSgt doing TSgt work...promote!
- Assisted local elderly;donated time/resources to maintain three properties--enhanced base/community relations
- Assisted Jet shop w/2nd ever RC-135 engine change in AOR; HD/LD asset returned to GWOT--promote now!
- Phenomenal NCO! Regularly displays job knowledge, motivation, teamwork and leadership--promote to TSgt
- Certified as Alaska EMT-B--skills demonstrated on multiple medical emergencies--selection to SSgt justified
- TSgt XXXXXX is clearly a top performer who is the one to choose for the most demanding assignments
- He continually displays unlimited growth potential and is ready now for increased responsibility
- First to take charge! Assumed responsibility of Det's AF Assistance Fund Campaign--100% contact in 24 hrs
- A compelling leader who inspires excellence in those around him. Strongest recommendation for promotion
- Highly dedicated and motivated superintendent, which is reflected in his attitude, subordinates and work ethic
- Top-notch individual--highly effective; always ensures the job gets done correctly--promote to SRA now!
- Clearly Superior--First selection for Below-the-zone promotion from the section's peer group of 12 airmen
- Dynamic and distinguished NCO; leads by example; sets high, attainable standards--promote immediately
- Demonstrates the confidence needed to face the USAF toughest challenges--promote when ready (4 rating)
- My #1 of 16 TSgts! Superior performance across the board--give him bigger challenges--promote now!
- My #1 of 5 NCOs--proactive leader--exemplary NCIOC who led the most active section in the squadron
- Aided Facility Management for 2 months showing great efficiency when tasked; displayed great versatility
- Superior leader and professional; sets high standards for his peers to emulate--ready for promotion! (4)
- My #1 NCO; selected as Health Services Manager of the Year 2005--promote ahead of peers! (5)
- Participated in Airman Leadership School renovation; improved quality of life for over 2,600 students
- First rate professional! Shows ability and initiative to assume greater responsibility--promote now
- Solid performer; displays exceptional leadership qualities /abilities; recommend promotion at earliest date
- Displays exceptional leadership qualities; ability to get the job done; recommend promotion/retention
- Top-notch Contingency Skills instructor--imparted his operational experience and combat skills to 300 students
- Volunteered for Commander's change of command ceremony--excellent military community involvement
- Esprit Des Corps; participated in Chiefs' 3 Mile Run; raised money for Dining Ins/Outs and awards banquets
- Created Personnel Support Center CD for distribution during site visits--streamlined personnel support
- Volunteered to assist local Red Cross in distributing food and clothing to flood victims in the Low Country
- Strong community leader--chaperones school functions--regularly mentors elementary school children
- Involved in local Head Start Program; read books to over 35 children--bettered community
- Head coach of Patch high school wrestling team; taught safe/proper techniques--zero mishaps/injuries
- Community minded; volunteered & represented Hickam AFB in Waipahu May Day parade; raised over $12K for local community center supporting the Boy and Girl Scouts, Womens' Club and YMCA
- Managed the Electromagnetic Radiation Safety Program for the 437th Fighter Squadron--zero incidents of RF exposure
- United RAF Croughton Chapel community--cooked and cleaned at five soup dinners--fed more than 200!
- Volunteered to assist local Red Cross in distributing food and clothing to flood victims in the Gulfport area
- Aided ACC firewall installation team; bolstered network security posture--thwarted over 5k network probes
- Gifted technician w/unparalleled initiative; continue to challenge w/ increased responsibility--promote!
- United Arab Emirates F-16 advisor; prepped unit for 1st RED FLAG--enhanced relations w/coalition partner
New content is posted daily. Check back tomorrow for more examples.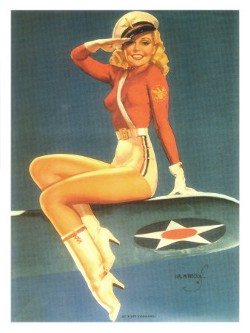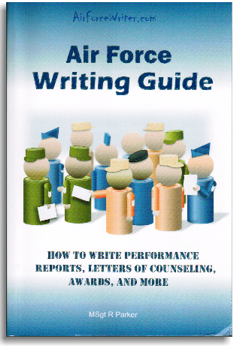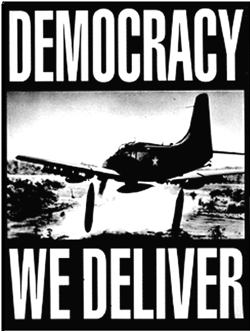 Contact editor@airforcewriter.com Use of website constitutes acceptance of terms