body { background-color: #FFFFFF; font-family: arial, sans-serif; font-size: 16px; text-align: center; } #afwpagewidth { width: 950px; margin-right: auto; margin-left: auto; text-align: left; } #header { width: 100%; margin-top: 0px; border: 1px solid #FFFFFF; overflow: auto; } #leftcell {width: 33%; float: left; border: 1px solid #FFFFFF;} #centercell {width: 33%; float: left; text-align: center; border: 1px solid #FFFFFF; } #rightcell {width: 33%; float: left; text-align: right; border: 1px solid #FFFFFF; } #leftrightbinder {width: 100%; margin-bottom: 30px; overflow: auto; border: 1px solid #FFFFFF; } #left { width: 500px; min-height: 900px; padding: 17px; float: left; border: 1px solid #FFFFFF; } #left p {margin-top: 0px; } #right { width: 375px; height: 100%; min-height: 900px; padding: 17px; float: left; margin-left: 0px; border: 1px solid #FFFFFF; } #right p { color: 1A1A1A; font-family: arial, "sans serif"; font-size: 16px; } #right p a:link { font-family: arial, "sans serif"; } #right p a:visited { font-family: arial, "sans serif"; } #right p a:hover { font-family: arial, "sans serif"; } #right p a:active { font-family: arial, "sans serif"; } A:link { color: blue; text-decoration: underline; font-size: 16px; font-weight: normal; } A:visited { color: #000066; text-decoration: underline; font-size: 16px; font-weight: normal; } A:active { text-decoration: underline; font-size: 16px; font-weight: normal; } A:hover { color: #999999; font-size: 16px; font-weight: normal; } h1 { color: #152D6A; margin-top: 35px; margin-bottom: 45px; font: normal 32px Impact, "Arial Narrow", sans-serif; text-transform: uppercase; text-align: center; clear: both; } h2 { color: #333366; font-family: arial, sans-serif; font-size: 1.5em; margin-top: 20px; margin-left: 0px; overflow: hidden; padding-top: 0px; } h3 { color: #333366; font-family: arial, sans-serif; font-size: 1.2em; margin-top: 10px; margin-left: 0px; overflow: hidden; padding-top: 0px;} p { color: 1A1A1A; font-family: georgia, serif; font-size: 16px; } p a:link { font-family: arial, serif; } p a:visited { font-family: arial, serif; } p a:hover { font-family: arial, serif; } p a:active { font-family: arial, serif; } .arial { color: #000066; margin-left: 5px; font-family: arial, "sans-serif"; font-size: 16px; } .georgia { color: 1A1A1A; font-family: georgia, serif; font-size: 16px; } #pictures { width: 90%; margin: 0 auto; overflow: auto; border: 1px solid #999999; padding: 1%; } .onethird { float: left; width: 28%; padding: 15px; border: 1px solid #FFFFFF; overflow: hidden; } .onethird img { width: 98%; height: auto; } #form { clear: both; width: 98%; margin: 0 auto; text-align: center; padding-top: 70px; border-radius: 1em; border: 1px solid #999999; }
Remarks Block EPR Bullets
- Superior steward of tax dollars; slashed FY spending 20% while increasing crs load by 24%--set financial std
- Continue to develop leadership and journeyman skills through guidance, mentoring, and increased challenges
- A top achiever with a tremendous "nothing is unattainable" attitude always leading to positive results
- Battle-tested Amn ldr; executed taskings flawlessly under pressure; promotion to SrA BTZ definitely deserved!
- Performs at SNCO lvl; SSgt in Msgt duty pstn; managed 6 Airman--ensured unit maintained misson/cmbt goals
- Attended AF train the trner crse; explicated knowledge on training amn/documenting 623's--obtained ldr tools
- Assisted Chief Kolbaum as Amn mentor; helped raise awareness in SNCO tier on how to asst amn with issues
- Supervised upload of 7 SFG redeployment; manifested 10 cargo tons/65 pax--short notice msn w/zero mishaps
- Dynamic support for 1 SOW deployment; prepared 40 pax/7 cargo tons; required delivered on-time--promote!!
- Expertly reviewed 15 remission packages worth $48K w/in 30 days--ensured due process given for customers
- Consistently demonstrated ability to adapt/adjust to changing conditions; definitely ready for promotion to TSgt
- Top Professional; selected as Movement Support "Performer of the Month" Dec/09--exceptional work ethic
- Absolutely superior! Insatiable drive for msn success; knowledge of duties w/ ldrshp skills to match; promote!
- Stockpile preparation team member for 09 Nuclear Surety NSI; garnered "Excellent" from ACC--promote now
- SrA XXXXXXX is an intensely loyal and dedicated professional with exemplary leadership and communication skills
- MSgt XXXXXX is a dynamic and diverse Senior NCO with a decisive and proactive leadership style
- Briefed weekly in-processing group on space available travel benefits--positive military spokesman
- SSgt L is a rising star with unlimited potential who is ready for positions of increased responsibility.
- He has impeccable military bearing and appearance. He has earned my strongest recommendation for advancement
- A positive leadership example that consistently brought out the best in subordinates...promote now!
- Phenomenal NCO w/vast knowledge of DISA requirements across spectrum of AFSCs; TSgt selection well deserved!
- Solid performer; displays exceptional leadership qualities, abilities; recommend promotion at earliest
- First rate professional! Shows ability and initiative to assume greater responsibility--promote now
- First-class NCO whose can-do attitude and ceaseless determination are contagious--an excellent role model
- Phenomenal airman; surpassed every expectation in training and duty performance; ready for promotion now!
- Mature and confident airman with extraordinary knowledge and initiative--immediately promote!
- Dynamic airman; multi-talented mechanic; readily accepts increased responsibilities; Promote Now!
- Meticulous! Oversaw $5M in service contracts--validated 1K+ requiremnts--rock-solid support for GWOT ops
- SSgt Smith is a dynamic and multi-talented NCO with a decisive and proactive leadership style
- Outstanding NCO who leads by example; a solid professional ready for increased responsibility; promote!
- SrA GXXXXX is a very talented, well trained electronics and systems technician who inspires his peers
- A positive leadership example that consistently brought out the best in subordinates...promote now!
- Recent graduate of Airman Leadership School; deserving of new promotion to staff sergeant!
- Recipient of Mission Systems Flight Superior Performer Award for March 05; promote ahead of peers!
- Highly dedicated and motivated supervisor, which is reflected in his attitude, subordinates and work ethic
- Volunteered to work 30+ hrs with AADD; transported 12 inebriated airmen to their homes--careers/lives saved
- Coined by Vice CC 86th Aeromedical Evac sq; photographed prior CC's retirement ceremony--selfless airman!
- Moved over 300 cases of Girl Scout Cookies to/from storage area--key to scouts raising $16K in cookie sales
- Chaired Operation White Christmas; planned, organized entire program--raised over $15,000 for 200 needy enlisted families
- Dedicated to healthy lifestyle; competed in Okinawa open wrestling tournament--won second place trophy
- Despite increased workload, maintained qualification for Force Protection duties--ensured mission protection
- Taught Sunday School--positive spokesman for military values, responsible citizenship
- Aided in facility excellence program; 100+ hours of base beautification--enhanced installation appearance/QoL
- Participated in squadron intramural basketball--American league champions--earned 23 points toward CC cup!
- Avid supporter of the Fisher House, Landstuhl Germany--led the way during all day squadron hike fundraiser -- Raised over $3,000 to help feed and accommodate wounded soldiers' visiting family members--promote now!
- Co-Chaired the 35th Security Forces Squadron 2003 Christmas Party--coordinated all aspects of the party with minimal time and resources; coordinated fund raisers to reduce the cost for over 100 guests
- Volunteer phone bank supervisor at Easter Seal telethon; surpassed its goal--raised $30,000
- Team player! Sacrificed 8 hours to cook/clean/serve at RAF Croughton's Valentines Couples Spaghetti Dinner
- Visited 2 Philippine orphanages; donated over 40 hours labor on new building--solidified community support
- Assisted critical software tiger team; 298 MDG systems patched/restored--swift response lauded by MDG/CC
- Consistently produces sound results; continue to challenge this NCO with more responsibility--promote!
- Prepared flt for Aug 10 ACC/AFGSC NSI; no findings assessed--inspectors lauded Armament as "Impressive"
New content is posted daily. Check back tomorrow for more examples.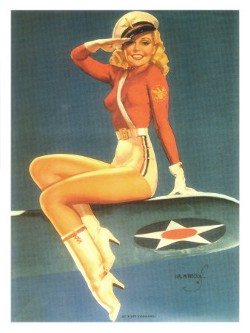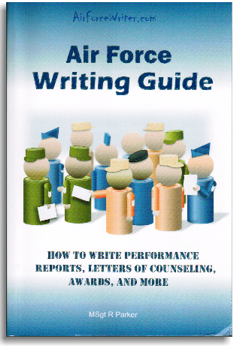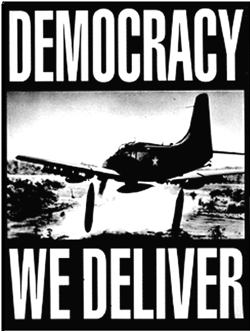 Contact editor@airforcewriter.com Use of website constitutes acceptance of terms