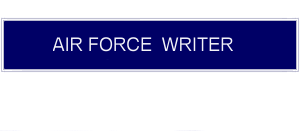 Followership Leadership EPR Bullets
Resource utilization (e.g. time management, equipment, manpower, and budget): Consider how effectively the Airman utilizes resources to accomplish the mission. Complies with/enforces standards: Consider personal adherence and enforcement of fitness standards, dress and personal appearance, customs and courtesies, and professional conduct. Communication skills: Describes how well the Airman receives and relays information, thoughts, and ideas up and down the chain of command (includes listening, reading, speaking, and writing skills); fosters and environment for open dialogue. Caring, respectful, and dignified environment (teamwork): Rate how well the Airman selflessly considers others, values diversity, and sets the stage for an environment of dignity and respect, to include promoting a healthy organizational climate.
- Meticulously ensured appearance above reproach; selected above peers to proffer squadron commander's call
- Volunteered 20 hours to support base Airmen Against Drunk Driving program; safeguarded Airmen's lives
- Selfless! Dedicated >28 hrs to local elementary school & Strange Folk Fest; fostered base/community relations
- Trained 2 new sentries & performed three 375 AMW HR missions--guaranteed proper respect for fallen heros
- Peerless uniform and appearance; consistently adhered to AFI 36-2903 standards--set example for all Airmen
- Aided JB MDL Open House for 16 hrs; catered food booth/set-up/tear down--raised >K for Sq Booster Club
- Sets the example; handpicked to assist First Sgt with dorm inspections--ensured residents held to AF standards
- Aided 12AF/CC retirement ceremony; 612th AOC flag bearer--honored 34 year AF career/distinguished event
- Selflessly assisted special handling; loaded fallen warriors onto C-17A--19 heroes returned home to family!
- Altruistic! Tirelessly volunteers personnel time in organizing and coordinating squadron luncheons and events
- Exemplary character; job accomplishment always number one priority; results consistently exceed expectations
- Professional NCO; picked to brief Special Security Office (SSO) mission to 5 DVs--positive security advocate
- SQ booster club fundraiser POC; organized 3 events/volunteered 10 hrs--$3K+ raised towards holiday party
- Donated $45 in toys to USMC Toys for Tots Christmas Drive; solid dedication--helped less fortunate children
- Sole architect of A6/7 Dir's Call; coord briefs/agenda/awards/decs; orchestrates weekly Dir staff meetings
- Implemented tractor load calculation method; employed standardized markings on 16 tractors; enforced safety
- Maintained 153 high-security locks; minimized weather deterioration; ensured security of .3M stockpile
- Exemplary NCO! Crisp military bearing, exceeds standards in military courtesies, fitness & job performance
- Cross-utilized! Briefed FTAC/notarized 54 docs/84 will ceremonies...mbrs rec'd vital info/saved $20K in fees
- Dedicated unit booster club member/frequent volunteer--raised $300+ for squadron morale/welfare activities
- NCO Academy Color Guard leader; directed flag ceremony details--led 136 students in patriotic observances
- Radiates excellence; chosen to brief senior leadership on need for new $5M facility--coined by STRATCOM/CC
- Key to med clearance ops for Operation UNIFIED RESPONSE; 3.5K FMC/Tm XXXX efforts labeled historical
- Recognized by sq! Selected to be UAC President--coordinated 10 sq morale events--enhanced esprit de corps
- Active mbr of HillField PTA--volunteered/planned nine events for kids--fostered morale, lauded by leadership
- Vol'd 6 hrs to Kanto Plains Special Olympics; coord'd softball throw event--enjoyful event for 150 Olympians
- Supported X FW BATTLE RHYTHM ex; XXXK gals to XXX a/c; 16 Shaw AFB F-16s combat trained for OEF
- Selfless mentor: spent over 250 hrs guiding Boys Scouts of America youth--ensured high morals and good stds
- Security for base airshow; controlled entry for 130 media reps--ensured safe environment for over 100k people
- Selected for advancement to E-6 under the Stripes for Exceptional Perormance program
- Organized the 2009 Dining-in, a hallmark event for over 1,000 Airmen and their families; reinforced pride in service and committment of families to Air Force way of life.
- Superior military image led to selection as the AF representative during the AMC tree lighting ceremony
- Top Airman! Selected as 1922nd CS Airman of the Quarter for the second quarter 2008
- Led by example, conducted bi-weekly PT sessions for 5 flights; increased sq fitness scores
- A dynamic Senior NCO, increased communication between the ranks, increased overall satisfaction at work
- Coordinated, participated in traditional CoC ceremony, participation demonstrated concern for subordinates, ensured traditions and pride endure.
- Superior athlete! Destroyed AF PT test with 97.5% score. Bolsters the Fit to Fight concept amongst all peers
- Dedicated! Volunteered 5 hrs to lay/spread gravel around Dorm Bldg 300-enhancing base beautification for all
- Spirited! Led set up/tear down detail for ADAB Phantomween event-increasing morale over holiday season!!
- Revitalized 12 drogue/drag chutes--repaired suspension lines/canopies--saved AF $564K in replacements cost
- Briefed 60 CSAs from 5 grps on VPN upgrade; vital info disseminated--smooth transition for tier one custmers
- Escorted families at Black Hills National Cemetery; honored fallen comrades; enhanced public AF relations
New content is posted daily. Check back tomorrow for more examples.