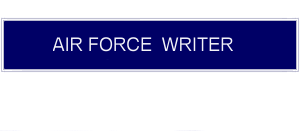 TRAINING EPR BULLETS
Skill Level Upgrade Training: Consider skill level awarding course, CDC timeliness completion, course exam results, and completion of core task training. Duty Position Requirements, qualifications, and certifications: Consider duty position qualifications, career field certifications (if applicable), and readiness requirements. Training of Others: Consider the impact the Airman made to train others.
- Led 6 DM verification events; validated 9 mx tasks/released 18 VIRs--readied M TO prgm for AF IOC '16
- Trained 10 Amn on tow brake/auxiliary power plant operation; increased flightline section qualifications 12%
- Taught MTF engine lvl II crs; provided 10 students >352 hrs of instruction; completed 96% of 5 lvl core tasks
- Graduated 7 Amn in MQTP PTM course; completed >120 tasks in 18 days; increased flt line mx capability 8%
- Mastered 4-hr MAF Production Intro crs; gained mx operations insight--set foundation for incrs'd ldrshp roles
- Trained four Airmen on tube repair/fabrication; signed off tasks/replenished supply stock--aided 5-lvl upgrade
- Conducted hands-on trng sessions; nine personnel signed off on 30 tasks--increased section capability by 28%
- Finished 30 hours mgmt training; improved mgmt tactics & enhanced overall skills--shared info w/peer group
- Led Division training prgm; implemented 100+ tactics, techniques, & procedures--reduced training time 23%
- Completed English Composition exam; amassed 3 crd hrs/solid 89% avg--3 hrs applied toward CCAF degree
- Trained 72 hrs on tactical mobile kits; qual'd on 24 tasks--ensured secure C2 rapid response/deployment <4 hrs
- Invested 24 hrs towards career development; attended NCO Professional Ed Crs--epitome of AF's core values
- Continued technical growth; attended Mx Resource Management crs--enhanced situational & safety awareness
- Successfully executes upgrade tasks with diligence/vigor; proactively seeks additional tasks to support mission
- Completed CDC training requirement; accomplished all core tasks for upgrade--obtained 5 level qualification
- Educated beyond peers; attended 21 Irrefutable Laws of Ldrship seminar--ready to lead/mentor future AF psnl
- Superb training/mentorship acumen; created fertile training environment; key to AMC lead in 5-level upgrades
- CLEP'd English compositon crs; scored paced to complete CCAF in six months--set example for peers
- Joint FM warrior! Completed 8 wks of Army FM & Combat Skills Trng for deploymen tasking--mission ready!
- Completed 6 sem hrs towards Bachelors degree & enrolled in add'l 13 S.H. while deployed-driven for success
- Focused vehicle training program monitor; increased section qualification 25%; improved wartime capability
- Modernized aging vehicle fleet; incorporated 10 new folklifts/two trailers; negated operational deficiency
- Revamped/updated convoy training; cut classroom time 25%--added 4 hours of critical practical field training
- Certified 25 cadre on multiple vehicle ops/safety; increased instr manpower pool during unit manning shortage
- Iraqi familiarization crse graduate; provided valuable EF exer enhancements--tested capabilities of 2,400 Amn
- Instrumental in $1.3B UK/US Rivet Joint procurement--provided UK personnel with ground sys familiarization
- Lead ATV instr; trnd 14 Amn/10 DOD police ofcrs--ensured safe ops/increased unit cert'd operators by 20%+
- Outstanding NCO with concrete msn focus and dedication to Air Force trng objectives--promote to MSgt now!
- Revamped six mobility procedures; streamlined readiness/ancillary tracker--heightened war-time posture of 23
- Taught six SABC classes; directly contributed to unit garnering an "Excellent" rating during HQ AFSPC ORI '09
- Trained 4 Amn on data backup & restoral procedures; increased task coverage; 5 lvl requirement met
- Manually updated 31 systems to latest SAV edition; quarantined 35 outdated systems--protected 2.1M network
- Trained 16 ARC pers on 51 core/duty tasks; mbrs 100% equipped/qualified--enhanced "Total Force" readiness
- Attacked Commander's special interest area of CDC pass rate--regular interface with section leaders raised pass rate to 98% in less than 12 months
- Hazardous Material Awareness certified--enhanced skills needed to quickly identify hazardous incidents
- Goal-oriented; enrolled in Air University Action Officer course; 14 of 27 courses completed, 90% average
- Volunteered for ROWPU training; qualified in skills needed to operate as expeditionary team--boosted readiness
- Gave Financial Awareness training to first-term airmen; reduced flight bounced check incidents by at least 50%
- Volunteered over 100 hours to become Self-aid and Buddy Care and American Red Cross CPR certified--integral to squadron safety
- Multi-skilled airman, provided vital contribution to all sections of Maintenance Control section--raised accuracy of maintenance flight's Preventive Maintenance Inspection list
- Graduated Technical Order training; assumed failing position--improved all aspects of program, decreased wait for needed references by 75%
- Selected over peers to attend advanced Equipment Maintenance course; new skills raised workcenter productivity 50%
- Motivated airman; displayed genuine enthusiasm; made steady progress in Maintenance Administration qualification
- Completed CDCs 1 month ahead of schedule; scored 90% on end of course exam--sets the example for peers!
- Identified lack of Corrosion Control program, instituted accepted Air Force methods; improved awareness and prevented waste by eliminating structural failure
- Developed training manuals, multimedia visual aids, and reference library; revitalized ancillary training program
- Identified redundant ancillary training requirements; reduced time away from primary job, increased focus on necessary skills
- Completed train the trainer course--trained and certified flight personnel on job-specific tasks; zero failures
- Exceeded all training requirements; scored 97 percent on his 7-Level, CDC End-of-Course examination
- Tackled failing workcenter security program; raised inspection results from substandard to excellent in less than 3 months!
- Enthusiastically completed Journeyman Career Development Course--outstanding 89% on end-of-course test
- Developed squadron Report of Survey program--streamlined investigations, recovered over $15K
- Accomplished 219 of 310 upgrade/qualification tasks; 71% completed on three airframes--14% ahead of peers
- Attended in-flight welding course; 7 cores task signed off--immensely improving flt capabilities/msn readiness
- Instructed unit personnel in pre-deployment training; coord w/ AOR units focused on needed trng, improved applicability
New content is posted daily. Check back tomorrow for more examples.