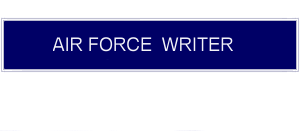 The JROTC Leadership and Academic Bowl (JLAB) is a military science competition that is open to junior ROTC members of all services. It consists of three levels; levels one and two are on-line, and level three is the in-person competition held at the Catholic University of America in Washington D.C.
The benefits of participating in the academic bowl range from improving SAT/ACT scores and knowledge of the JROTC program to winning a trip to the nation's capital for the final competition.
The JROTC Leadership and Academic Bowl (JLAB) Ribbon may be awarded to members of the JLAB team who have demonstrated sustained performance which resulted in the increased efficiency and development of the unit or which brought exceptional honor and credit to the unit while competing in the JROTC Leadership and Academic Bowl. For each additional award earned, an additional bronze oak leaf cluster is authorized.