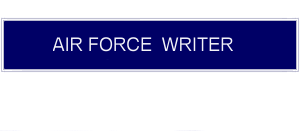 2T2X1 Air Terminal Operations Center (ATOC) Citations
Master Sergeant Marissa D. Shields distinguished herself by meritorious service while assigned as ATOC Duty Officer, 405th Expeditionary Logistics Readiness Squadron, 380th Air Expeditionary Wing, Thumrait Air Base, Oman from XXXXXXXXX to XXXXXXXXX. While deployed, Sergeant Shields integrated the talents of 28 personnel into a cohesive and efficient team, launching more than 740 sorties and transporting over 14,000 tons of cargo in direct support of Operation ENDURING FREEDOM and the Inferno Creek and Magic Carpet multi-national exercises. During this period, Sergeant Shields' exceptional management skills were proven through the movement of 150 Mine Resistant Ambush Protected Vehicles and 280 Stryker Interim Armored Vehicles (IAV), expanding combat capabilities for anti-terrorism operations. Additionally, she played a major role in the coordination and forward deployment of a nine-person team of aerial port personnel in support of the successful Mighty Ocho special operations mission. Further, her thorough understanding of AMCI regulations and Air Transportability Test Loading Activity (ATTLA) led to the successful deviation code changes that improved on-time aircraft departure rate to an unprecedented 99.5 percent. Finally, Sergeant Shields' diligent analysis and mission focus identified and led to the rescission of 23 redundant missions saving the Air Force over 2.1 million dollars. The distinctive accomplishments of Master Sergeant Shields reflect great credit upon herself, the 405th Expeditionary Logistics Readiness Squadron and the United Staes Air Force.
---
Captain Paul M. Forsythe distinguished himself by outstanding achievement as Officer in Charge, 8th Expeditionary Air Mobility Squadron Detachment One, 521st Air Mobility Operations Group, 521st Air Mobility Operations Wing, Kandahar Air Field, Afghanistan, from XXXXXXXXX to XXXXXXXXX. While deployed in support of Operation ENDURING FREEDOM, Captain Forsythe's leadership was instrumental in the direction and execution of over 1,200 C-17 and C-5 missions delivering more than 50,000 tons of cargo and 73,000 service members to Afghanistan in support of the on-going war against terrorism. As Air Mobility Command's only maintenance officer in Southern Afghanistan, he lead his 22-person detachment of C-5 and C-17 maintenance and logistics personnel in a synchronized effort that resulted in a 99 percent maintenance departure reliability rate, despite 39 enemy rocket attacks. Captain Forsythe's employment of the force protection measures for the detachment ensured 100 percent accountability of all personnel and the immediate resumption of maintenance operations after each attack. Finally, Captain Forsythe's exceptional leadership skills were evident during the preparation and execution of the unit's first ever multiple Major Command Staff Assistance Visit, where he managed equipment, vehicles and parts valued in excess of 13 million dollars, while maintaining a culture focused on process standardization that resulted in zero direct safety violations, unsatisfactory condition reports, or technical data violations. The distinctive accomplishments of Captain Forsythe reflect great credit upon himself, the 8th Expeditionary Air Mobility Squadron, and the United States Air Force.