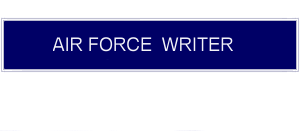 Allergy and Immunology Awards and Citations
Staff Sergeant Rebecca C. Ray distinguished herself by meritorious service as Allergy and Immunology Technician, Allergy and Immunizations Clinic, 673d Medical Operations Squadron, 673d Medical Group, Joint Base Elmendorf-Richardson, Alaska, from XXXXX XXXXX to XXXXX XXXXXX. During this period, Sergeant Ray expertly managed a 1.2 million dollar clinic budget to coordinate and deliver 27 immunization orders, upholding cold chain management of PACAF's largest Allergy Immunology Clinic. Additionally, she trained five Allergy Technicians on eleven recertification tasks contributing to earning the Hospital of the Year award. Moreover, Sergeant Ray managed the Women's Health dysplasia program, reviewed 388 cytology tests and 133 biopsies, and improved access to care by 25 percent. Further, she performed over 50 hand hygiene evaluations, ensuring one hundred percent Joint Commission compliance for Infection Control while maintaining zero nosocomial illnesses. The distinctive accomplishments of Sergeant Ray reflect credit upon herself, the 673d Medical Operations Squadron and the United States Air Force.
---
Technical Sergeant Brian L. Maggard distinguished himself by meritorious service while serving as NCOIC, Allergy and Immunizations Clinic, 18th Medical Operations Squadron, 18th Medical Group, 18th Wing, Kadena Air Base, Japan, from XXXXXXXXXX to XXXXXXXXXX. During this period, Sergeant Maggard coordinated the first-ever joint service island-wide pandemic flu drive-through vaccination exercise, vaccinating over 300 personnel and their beneficiaries in less than 36 hours. Additionally, Sergeant Maggard pioneered point-of-service immunizations for the Pediatric Clinic, vaccinating more than 4,000 children and decreasing the Immunizations Clinic's patient wait time by 50 percent. Further, his careful analysis of historical trends and foresight prevented disruptions of service and procured newly required pediatric vaccines as soon as they were available, securing Kadena's place in the top five in the Air Force for childhood immunization rates. The distinctive accomplishments of Technical Sergeant Maggard reflect credit upon himself, the 18th Medical Operations Squadron, and the United States Air Force.