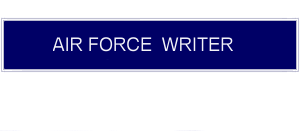 Cyber Transport Systems Technician
Senior Airman Kelly F. Reed distinguished herself by meritorious service while assigned as Cyber Transport Systems Technician, 319th Communications Squadron, 319th Mission Support Group, Grand Forks Air Force Base, North Dakota from XXXXXXXX to XXXXXXXX. During this period, Senior Airman Reed deployed for 180 days to Al Udeid Air Base, Qatar where she relocated six major network devices supporting 113 data links, directly enabling over one thousand Joint Intel operations. Airman Reed's outstanding technical skills were instrumental in the standup of the Grand Forks High Frequency Global Command Station as she installed and tested 42 new circuits critical to the presidential support mission. Further, her networking experience was critical during site surveys and identified areas in need of upgrade during the six million dollar Combat Information Transport System infrastructure revision. Finally, Airman Reed spearheaded the design for the 1.6 million dollar Integrated Defense Sensor System, providing the Base Defense Operations Center base-wide perimeter visibility, as well as the Department of Defense Biometric Identification System, allowing identity card verification at multiple locations and greatly enhancing the Wing's security posture. The distinctive accomplishments of Senior Airman Reed reflect great credit upon herself, the 319th Communications Squadron and the United States Air Force.
---
Staff Sergeant Scott A. Pershing distinguished himself by outstanding achievement while assigned as Cyber Transport Systems Technician Journeyman, 916th Force Support Squadron, 916th Mission Support Group, 916th Air Refueling Wing, Seymour-Johnson AFB, North Carolina from XXXXXXXXX to XXXXXXXXX. During this period, Sergeant Pershing consistently demonstrated professional skill, decisive leadership and initiative in the continued success of the 916th Force Support Squadron. As a backup generator crew leader, he revised the generator operating instructions, diagrams, and user training criteria at 18 generator sites, reducing backup power problems by 50 percent. In addition, he trained 160 user agency personnel to ensure user competency and safety in operating mission critical facility generators. Further, he responded to a burnt transformer standby call and established generator power for base housing in less than two hours. Finally, Sergeant Pershing was a member of the BAK-12 aircraft barrier crew during Exercises AIR WARRIOR and AIR ADVERSARY and ensured tail-hooked equipped aircraft had a safe landing environment during in-flight emergencies, preventing the potential loss of both fighter aircraft and pilots. The distinctive accomplishments of Sergeant Pershing reflect credit upon himself, the 916th Force Support Squadron, and the United States Air Force.