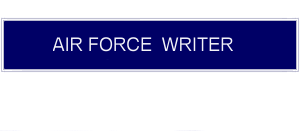 Equipment Custodian Citations
Meritorious service while serving as Equipment Element Supervisor, Equipment Accountability Element, Bangor Air National Guard, Bangor, Maine from XXXXXXXX to XXXXXXXX. During this period, Master Sergeant Raymond F. Copperhead's superior professionalism and expansive technical knowledge contributed to the overall success of logistics programs in the squadron and the Wing. Sergeant Copperhead spearheaded marking efforts for over 4,500 equipment line items for the Item Unique Identification (IUID) Program per the direction of Headquarters Air Force. His efforts ensured all items were inventoried, marked and accounted for in minimal time. In addition, he provided outstanding customer support while conducting 188 inventories and 89 organizational assistance visits throughout the Wing during one calendar year. Further, he skillfully managed 200 equipment custodians by providing timely training and daily guidance. Finally, Sergeant Copperhead ensured all equipment under the 101st Equipment Accountability Element was accounted for, inventoried, and in compliance with HQ Air Force requirements with minimal discrepancies. The distinctive accomplishments of Master Sergeant Copperhead reflect great credit upon himself, the 101st Air Refueling Wing, and the United States Air Force.
---
During this period, Airman Lussier served as the deployed Equipment Custodian responsible for over 500,000 dollars in critical aircraft support equipment and the maintenance of 13 aircraft and 5 MH-53 Pave Low helicopters. Airman Lussier's vigilance, foresight, and attention to detail provided all combat flight crews with a 100% on-time launch of alert and scheduled airframes. His efforts were responsible for the successful accomplishment of over 120 sorties, amassing over 200 combat hours while simultaneously providing 100 percent reliable support provisioning. His rapid response to several last minute equipment problems prevented delays and enabled the MH-53 aircrews to log a 100 percent alert response rate. Airman Lussier's dedication to the morale, welfare, and safety of his extended family of 230 unit personnel supported a solid mission focus and were recognized by the Army, Navy, and Air Force personnel he served and protected. The distinctive accomplishments of Airman Lussier reflect great credit upon himself and the United States Air Force.
---
Airman First Class Rodney B. Wiswell distinguished himself by outstanding achievement as the Equipment Custodian for the 506th Expeditionary Security Forces Squadron, 332d Air Expeditionary Wing, Kirkuk Regional Air Base, Iraq from XXXXXXXX to XXXXXXXX. While engaged in combat operations against an opposing armed force in support of Operation IRAQI FREEDOM, Airman Wiswell's outstanding performance and skill was pivotal in sustaining combat air and ground operations. Airmen Wiswell was directly responsible for the accounting, maintenance and purchasing of more than 3.3 million dollars in air base defense equipment. In addition, Airman Wiswell identified more than 55,000 dollars in Security Forces assets previously unrecorded. Furthermore, he single handedly developed a tracking process which immediately improved equipment accountability by 100 percent. Finally, Airmen Wiswell's diligence and custodial expertise led to the discovery and replacement of defective night vision devices. His acquisition of an improved product saved the Air Force over 300,000 dollars, modernized base defense forces, ensured combat readiness and ultimately improved the safety of over 4,400 United States and coalition personnel. The distinctive accomplishments of Airman Wiswell reflect great credit upon himself and the United States Air Force.
---
During this period, as Equipment Custodian, Sergeant Klein managed and maintained over $6.5 million in equipment with zero discrepancies noted during a MAJCOM directed inventory. Additionally, his direct efforts assisted the 162nd Fighter Wing's equipment shortfall and enabled the Air National Guard's continued support of Operation Noble Eagle. Finally, Sergeant Klein managed all maintenance on 457 pieces of F-16 alternate mission equipment worth over $11.7 million, with a 100% pass rate on 77 Quality Assurance inspections. His leadership aided in the flight's 98.4% AME in-commission rate, leading to the Wing's Air Force Outstanding Unit Award. The distinctive accomplishments of Sergeant Klein reflect credit upon himself, the 162nd Fighter Wing and the United States Air Force.