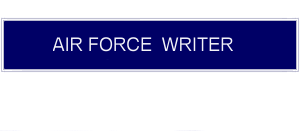 Special Operations Citations
During this period, Sergeant Mason's efforts towards combat lethality led him to graduating Military Freefall School, requiring him to conduct 18 jumps over the course of three weeks, qualifying him on a critical Special Operations infil method. This led to Sergeant Mason integrating Naval and Air Force Special Warfare operators in a joint exercise, prepping a U.S. Navy SEAL commander for a CENTCOM deployment tasking. Additionally, Sergeant Mason shined as a Joint Terminal Attack Controller-Instructor, instructing 32 students, 5 Joint Fire Observers, and overseeing over 80 terminal attack controls. His dedication resulted in Sergeant Mason acing an Evaluator upgrade and increasing readiness by 43 percent. Furthermore, Sergeant Mason co-authored a tactical publication re-write where he refined procedures for rotary-wing integration for 30 NATO countries. With his expertise, Sergeant Mason was selected as cadre for the first Air Force Special Warfare Tactical Leaders Course, certifying ten officers and refining instruction for future officers. Finally, Sergeant Mason rose to the role of flight chief where he created a rapid deployment plan for 31 Airmen and $4.1 million dollars of equipment, ultimately ensuring success for a unit Immediate Response Force tasking.
---
Airman First Class Ismael Lopez distinguished himself by meritorious service as Crewmember, Conventional Maintenance, 46th Maintenance Squadron, 46th Maintenance Group, 46th Test Wing, Air Armament Center, Eglin Air Force Base, Florida from XXXXXXXXX to XXXXXXXXXX. During this period, Airman Lopez was vital to the 9th Special Operations Squadron's readiness training where he inspected, built, and loaded 940 flare and 1346 chaff, preparing and enabling the unit to receive an "excellent" rating during their Operational Readiness Exercise. Additionally, Airman Lopez was a key factor in the success of a Dragon Spear support operation where he safely processed over six thousand 30MM high explosive incendiary rounds. His acute attention to detail facilitated an overall test success and the development of effective standard operating procedures. Finally, Airman Lopez was responsible for building 16,000 countermeasures thus ensuring more than one thousand test and training sorties were flown on time, culminating in the Squadron receiving the 2016 Air Force Mobility Command Maintenance Effectiveness Award. The distinctive accomplishments of Airman Lopez reflect great credit upon himself, the 46th Maintenance Squadron and the United States Air Force.
---
Master Sergeant Jerry D. Estrada distinguished himself in the performance of outstanding service to the United States while assigned to the 21st Special Tactics Squadron, 720th Special Tactics Group, Air Force Special Operations Command, Pope Field, North Carolina, from 16 April 2010 to 14 February 2014. During this period, the professional skills and ceasless efforts of Sergeant Estrada resulted in major contributions to the effectiveness and success of special tactics missions in support of Operations IRAQI and ENDURING FREEDOM. His accomplishments culminated in the deployment of 35 tons of Special Tactics unique equipment, 145 cloned computers, and a hard drive replication process that reduced required time from one week to four hours. In addition, he directed the redistribution of excess equipment, prioritized maintenance requirements, and developed a work center budget that saved the unit over one million dollars annually. Further, Sergeant Estrada served as president of the Air Force Sergeants Association's Chapter 367 which, under his leadership, earned Division 2013 Chapter of the Year and AFSA Website of the Year. Finally, the achievements of Sergeant Estrada were critical to the unit garnering the 720th Special Tactics Squadron of the Year and the Air Force Special Operations Command Squadron of the Year. The distinctive accomplishments of Master Sergeant Estrada reflect great credit upon himself, Air Force Special Operations Command and the United States Air Force.
---
Airman First Class Jordan L. Pollock distinguished himself by outstanding achievement as Mark XIX Gunner Crew Leader, 554th Security Support Flight, 554th Operations Support Wing, Nellis Air Force Base, Nevada from XXXXXXXXX to XXXXXXXXX. While deployed to and performing duties in Mogadishu, Somalia with Task Force Ranger, Airman Pollock played a crucial role in sustaining coalition operations and attaining mission success for special operation units in support of Operation Restore Hope. After a mortar and rocket assault against forces at the Mogadishu Airport, Airman Pollack immediately volunteered to join a Quick Response Force investigating the source of the enemy rocket attack in the area surrounding the airport. He located and made safe two loaded mortars and a remotely operated rocket launcher still armed and aimed at the Mogadishu Airport. Airman Pollack's actions prevented any further enemy use of these weapons against coalition forces, contributed to the collection of significant intelligence, and preserved the effectiveness of Task Force Ranger and his crew's combat readiness. The singularly distinctive accomplishments of Airman First Class Pollock reflect great credit upon himself, the 554th Security Support Flight and the United States Air Force.
---
Master Sergeant Joseph B. Wakefield distinguished himself by meritorious service while serving as Operations Superintendent, Operating Location Charlie, 342nd Training Squadron, 37th Training Wing, Pope Airfield, North Carolina, from XXXXXXX XXXX to XXXXXXX XXXX. During this period, Sergeant Wakefield managed over 40 personnel, a 36-vehicle fleet, seven buildings, and 250 square miles of field training area. His devotion to the development of young Combat Controllers and Special Operations Weather Team members established solid foundations for over 600 elite Airmen graduating from the Air Force's toughest training program. As Subject Matter Expert in the Apprentice and Advanced course curriculum, Sergeant Wakefield's supervision of over 11,000 instructional hours in the field and in the classroom successfully prepared tomorrow's battlefield Airmen. Moreover, his diligence and attention to detail with the unit's GPC program resulted in the efficient spending of an annual budget of 400 thousand dollars and 600 purchases annually. Finally, Sergeant Wakefield's preparation and perseverance garnered an "Excellent" rating during the Air Force Technical Standards and Evaluations inspection and ultimately earned him the Air Education and Training Command's Senior Non-Commissioned Officer Combat Controller of the year. The distinctive accomplishments of Master Sergeant Wakefield reflect great credit upon himself, the 342nd Training Squadron, and the United States Air Force.