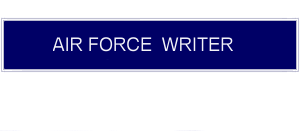 Letter of Reprimand for Failure to Follow Orders
DEPARTMENT OF THE AIR FORCE
437TH AIRLIFT WING (AMC)
CHARLESTON AIR FORCE BASE SOUTH CAROLINA
13 Aug 15
MEMORANDUM FOR SSGT JOHN D. DOE
FROM: MSGT WILLARD JOHNSON
SUBJECT: Letter of Reprimand
1. You are being reprimanded for violating Article 92, Disobeying a General Order, which was given to you on numerous occasions by me (MSgt Willard S. Johnson) regarding selectively expediting the processing of DEERS/RAPIDS actions. The system in place already provides adequate and efficient processing procedures and takes into account all reasons for priority processing. Although we may occasionally have exceptional cases which merit advancement because of physical condition, in this specific case on 12 Aug 15/1300 there was no immediate need for expediting their processing after I had specifically counseled the customer that they would be processed as the last customer of the day.
2. As a Staff Sergeant and a member of the military, you are expected to obey orders given to you. Your actions resulted in failure to comply with established procedures and violated specific instructions. This behavior is unacceptable and will not be tolerated. Any future occurrences of failing to comply with Air Force Standards will result in stronger actions being taken against you.
3. AUTHORITY: 10 U.S.C 8013. PURPOSE: To obtain any comments or documents you desire to submit (on a voluntary basis) for consideration concerning this action. ROUTINE USES: Provides you an opportunity to submit comments or documents for consideration. If provided, the comments or documents you submit become a part of this action. DISCLOSURE: Your written acknowledgment of receipt and signature are mandatory. Any comments or documents you provide are voluntary.
4. You will acknowledge receipt of this Letter of Reprimand. Any comments or documents you wish to be considered concerning this Letter of Reprimand will be forwarded to me within 3 workdays of your receipt.
WILLARD S. JOHNSON, MSgt, USAF
Superintendent, Customer Service
---
(NEXT PAGE)
1st Ind, SSGT JOHN D. DOE
TO: MSGT WILLARD S. JOHNSON
I understand and acknowledge receipt of this Letter of Reprimand, dtd 13 Aug 15.



JOHN D. DOE, SSgt, USAF
123-45-6789