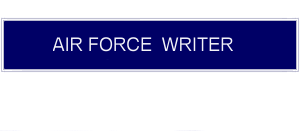 The Air Force Sponsor Letter
One of Air Force life's pleasant surprises is the Sponsor Package. Few things are as exciting as receiving that big, fat envelope stuffed with travel destination pictures and information. The impending move seems so exciting we can barely wait to PCS! But before that sponsor package can be sent, someone has to write a sponsor letter to accompany it welcoming the newly assigned troop. Writing a letter to a stranger can be somewhat hard to do but luckily, most shops have a standard letter that they use over and over. You just remove the last person's name from the bottom and add your own. If you can't find that letter, maybe the ones below will serve as a starting point. If you're assigned to write a sponsor letter, you should make sure it provides as much detail as possible about life and work at your duty station. The new person will be depending on you to provide accurate information.
Tailor the letter to the receiver. If the new person is married with kids, address family issues like schools and medical facilities. If there are limitations, make sure the assignee is aware of them. Ask them if they have pets or special medical requirements and adjust accordingly.
Describe local conditions so the new person can adequately prepare. If there's very little parking off-base, maybe the Hummer should be left stateside.
Always describe the workcenter and the base in a positive way! Don't spoil the trip before they even arrive.
Provide information about the unit and their duties.
Tell them how long in-processing will take and what they can expect.
Remind them to apply for base housing in advance at their current duty station.
Offer to make reservations at base lodging or off-base for them. Ask for a copy of their orders if needed.
Offer to pick them up at the airport.
Give them your contact information so they can ask questions.
Sponsorship Letter Examples
Dear TSgt Jones,
Congratulations on your assignment to MacDill Air Force Base! My name is TSgt Smith (call me Dan) and I've been assigned as your sponsor. I'm sure you will find this to be one of the best assignments of your career.
We work at a 24-hour satellite communications facility in the 6th Communications Squadron. We have a GSC-39 terminal and a full DCSS with STEP site capabilities. Since you're a TSgt, you'll most likely be working regular day staff hours, Mon-Fri, with me and our other TSgt, TSgt Johnson. Our NCOIC is MSgt Asceves and our Commander is Maj Hightower. There are 30 people in the workcenter and most of them are 3-levels right out of tech school so your experience will definitely be welcome.
Housing off-base is plentiful although most people spend 30 minutes or more commuting as the base is on the edge of town. A lot of people who work on base choose to live in Brandon which is a newer community consisting of mostly military residents. The waiting list for on-base housing has been about a year so you'll probably want to look for off-base housing as soon as you arrive. Rents around Tampa range from $800-$1500 depending on what kind of apartment or house you want. Base housing is satisfactory and many of the houses have a million-dollar view of Tampa Bay. Don't forget to apply in advance for base housing here at your current duty station. It'll shave months off your wait for base housing (if you choose to move on base).
This base boasts two Major Commands: United States Special Operations Command and United States Central Command. In addition, the base hosts the 6th Air Refueling Wing. Supporting these interests provides challenges and opportunities for advancement enjoyed by relatively few. The base itself is one of the best in CONUS. It has a newly renovated gym, a bowling alley, an auto hobby shop, a theater, two chapels, a large child care center, and its own elementary school. It also has its own private beach and a marina where you can rent boats and fishing gear. Next to the beach is a trailor /camper park and a skeet range. In addition, it has one of the largest and nicest golf courses on the East coast!
The Tampa area is a large metropolitan area that merges with St Petersburg. Between these two large cities you can find anything you want. Within minutes of the base you can attend football games at the Raymond James stadium, hockey games at the Times Forum, and baseball at the St Petersburg Sun Dome! Disneyworld, Seaworld and all the other popular attractions in Orlando are just an hour away and we have our own Busch Gardens and a world-class zoo right here in Tampa!
Well, again welcome to MacDill AFB and if there's anything I can do to assist you with this move, please let me know. I can make reservations for you on base at TLF if you send me a copy of your orders. My address is 8711 Bayshore Dr, Tampa, FL, 33624 or you can fax it to our shop fax at (813) 828-XXXX or DSN 968-XXXX. My phone number is (813) 964-XXX. Feel free to call me anytime with questions. I look forward to meeting you.
P.S. If you give me your arrival time, I'd be glad to pick you up at the airport.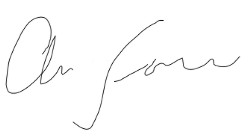 Sincerely,
TSgt John J. Smith, USAF
Training NCO, SATCOM/SCMJ
---
Greetings,
And welcome to the Land of the Rising Sun. I'm sure you're excited about your assignment here and eager to learn more about it. Misawa Air Base is located in Misawa City in the prefecture of Aomori. It's on the Northern tip of Honshu, the main island of Japan, on the coast and only 2 kilometers from the sea. The base hosts the 35th Fighter Wing and shares a runway with the Misawa City airport. You've been assignd to the 35th Services Squadron and will be working in the XXXXX section. Currently we work 4 ten-hour days and have three days off every weekend which allows plenty of time for exploring the countryside. We do have to pull standby but we take turns. Since we're fully manned (we have 20 people in the shop), that only comes around about once every two months.
The base has most modern amenities that you would expect from an Air Force base. It has a first-rate commissary and BX. The Mokuteki recreation center is a favorite hangout for kids while the library and bowling alley provide a welcome respite for many adults. One thing that should be noted is that medical care here is limited. Although our base hospital is new and provides excellent care, it is not staffed to care for special-needs patients. If you have any doubts as to whether anyone in your family requires special medical care, you should consult with your base hospital before accepting this assignment.
There are plenty of area attractions to occupy your off-duty time. The city has many good restaurants, a shopping mall, hot baths or Onsens, and a skating rink. Just a few kilometers north of us, in Aomori, is the Big Buddha, the largest bronze statue of Buddha in Japan. Aomori also has a very nice aquarium. Nearby Lake Towada is a favorite destination for picnics and sightseeing. In addition there are many annual festivals such as the Shimoda Salmon Festival, the Cherry Blossom festival here and in Hirosaki, and many others.
It gets very cold here in Misawa during the Winter. The winters are long and the Summers are short. It's common around here to measure snowfall in feet not inches and we might get a couple of feet in a single day! So pack plenty of warm clothes. You'll definitely need them.
One of the hardest things to get used to here is the driving. The Japanese drive on the left side of the road. It takes some getting used to but once you get the hang of it, it becomes second nature. As part of your in-processing, you and any driving members of your family will take a short course on local driving conditions and be issued a Japanese driving permit. Another unusual aspect of living here in Japan is the earthquakes. Earthquakes are relatively frequent here but they're usually not very severe.
Most people choose to live on base here because the housing off-base is on the small side and usually not very well insulated. If you have large furniture, you might consider putting it in storage because you may not be able to fit it in your off-base house. The waiting list for on-base housing is anywhere from a few days to a year or more depending on your preference. The on-base housing that may be available immediately is the tower units. These are 9 story apartment buildings which are very livable but many people prefer to wait for single-family homes or the duplexes. The wait for the latter is longer. It would definitely be wise to apply for base housing while you're still at your current base.
If you have any questions or would like me to make lodging reservations for you, please give me a call at home at 0176-225-XXXX or at work at commercial 011-81-3117-66-XXXX or DSN 315-226-XXXX. I'm sure this assignment will be the highlight of your career.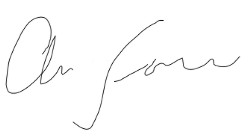 Sincerely,
SrA Scott Johnson, USAF
Services Squadron
---